Sixth Grade Musical Tickets Available Now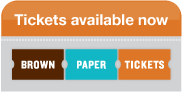 Sixth Grade Musical
"B.A. Wulf"
Thursday, May 2, 7:00 pm
Friday, May 3, 7:00 pm
Steinbright Building

About the Show
Join us for the world premier of the musical "B.A. Wulf" by Gillian Pokalo, with music by John B Hedges.
The musical, inspired by the Anglo-Saxon epic poem "Beowulf", is a tale about being true to yourself, the power of empathy, peer mediation, and Vikings. In addition to performing the show, the Sixth Graders have conceived and created the musical's fantastic design elements (including a giant monster arm!).
This show is appropriate for all ages.
Tickets
Tickets: $10.00 for adults, $5.00 for children. Click the button below to purchase tickets by credit card anytime up until showtime.
Buy tickets