---
Virtual Red Folder
September 27, 2018
---
Sixth Grade at Echo Hill
While at Echo Hill this week, Sixth Grade took an oyster boat out on the Chesapeake Bay. They went fishing, and learned to de-scale and cook their catch. They were so successful that everyone on board ate fish for dinner. The boys learned about the waterway while they were at it.
---
Fifth Grade Goes on a "Compost Safari"
Fifth Grade and Science Kathleen ventured out to the compost pile on Friday to learn about its unique ecosystem. When they dug into the leaf pile, they were on the lookout for fungi, bacteria, and invertebrates. They found mushrooms, and their favorite: pink, red, and brown worms. Unfortunately, the science room would need a very powerful microscope for the kids to see the bacteria! The Fifth Grade ecologists plan to manage the compost pile on behalf of the school.
---
Head of School Candidates
Who we met this week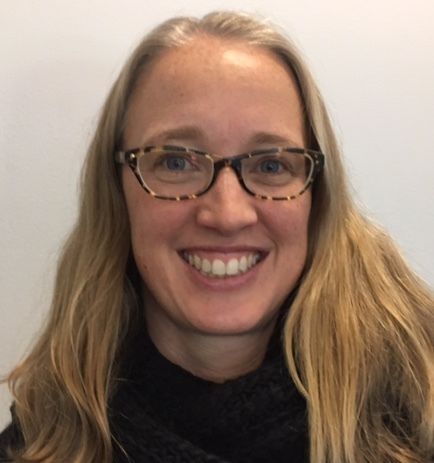 Kate O'Shea is director and founding administrator of the Lower School at Wissahickon Charter School, Awbury Campus.  Prior to establishing that campus in 2014, she was Director of WCS's Lower School at the Fernhill Campus for three years.  She has served as Dean of Faculty and Vice Principal of Kindergarten through 8th Grade at WCS, Director of Curriculum, and creator of the school's Gifted and Talented program.  Kate spent several years teaching language arts and math in the School District of Philadelphia and teaching 5th grade at WCS.  She is a member of Germantown Monthly Meeting and a serves on the School Committee of Germantown Friends School.  Kate holds a B.A. in Anthropology from Haverford College and an M.A. in Education and Elementary Education Certification from Arcadia University.
Have you met Kate? Share your feedback with the Search Committee here; replies are requested by 9/28.
---
Using Hand Signs to Visualize Music
In the Kodály method of music teaching, each note (do, re, mi, fa, so, la, ti) has its own hand sign. Students sing the note while making the sign, and move their hands up or down in front of them to correspond to the height or depth of the note. John B is using this method to teach Third Grade to sing "What a Wonderful World." Hope that's not a spoiler for the Thanksgiving Program!
---
Mmmm! Free Coffee!
Friday, October 5, 8:00-9:15 am
Join us for our First Friday Parent Coffee, chat with fellow parents and learn a little too!
Topics:
What's the Admission Office up to these days? with Joyce Colzani
What IS a writing workshop? And why do we use it to teach our kids? with Third Grade Teacher Audrey Henninger
---
Welcome to Volunteer Librarians Holly, Carol, and Megan!
Our three volunteers have the library up and reading! They are each in the library one day a week, and are teaching library lessons that relate to what students are learning in the classroom. Holly Terry (right) and Megan Hess (not pictured) are both retired PMFS teachers, and Carol Corson (center) is a retired teacher, Meeting member, and School Committee member. Not surprisingly, the kids are warming up to all three of them quickly!
---
Summary Flyer 2018

Upcoming @PMFS
Thursday, Sept 27
Back to School Night, 7:00 pm
Friday, Sept 28
In-Service Day: No school for students
Vacation Care available (contact beyondtheBell@pmfs1780.org or 610.828.2288 x241 for drop-in availability)
Monday, Oct 1
7th Grade Transition Night for 6th Grade, 6:30-8:30 pm
Tuesday, Oct 2
PMFS Nature Playdate, 3:00-4:30 pm (Click here to let us know you're coming)
Wednesday, Oct 3
2nd Grade to the Academy of Natural Sciences
Thursday, Oct 4
3rd Grade to the Norristown Farm Park
Friday, Oct 5
PTO Coffee:  8:00-9:15 am
---
Want more info on happenings at school? 
Go to pmfs1780.org/calendar, where you can subscribe to the PMFS Public Calendar.
---
Quick Links
Follow us on Instagram
Like us on Facebook
2018-19 At-a-Glance Calendar
Online PMFS Directory
Virtual Red Folders (all in one place)
Support PMFS
Help PMFS While You Shop