---
Virtual Red Folder
September 20, 2018
---
The Creepy Crawlies Issue!
---
Monarchs Put on a Show for the Lower Campus
The lovely native plant garden at the back of the Emerson Building has attracted lots of friendly creatures! The lower campus, especially Second Grade, is enjoying watching monarchs go through their life cycles right outside (and sometimes clinging to) their door. Throughout the day, students check on caterpillars, butterflies, and chrysalises to see if there have been any developments. The milkweed is almost all eaten up, and soon the last butterflies will emerge from their chrysalises and migrate to Mexico. And any Second Grader can tell you all about it!
---
Head of School Candidates
Getting whiplash? You can keep up with all the Head of School Search news and updates here.
Who we're meeting this week
Shu Shu Costa was most recently Assistant Head of School, Director of Admissions, and Lower School Division Coordinator at Princeton Friends School from 2005 until June 2018.  She is currently Interim Director of Admissions and Financial Aid at Moorestown Friends School, in Moorestown, NJ.  At Princeton Friends, Shu Shu was responsible for administrative coordination of Pre-K through eighth grade, and served on the 2018 Strategic Planning Steering Committeewhere she co-led the Enrollment and Marketing Task Force.   She has over a decade of experience teaching literature, social studies, and writing to lower and middle school students. She presently serves on the Board of Directors of the Friends Council on Education as Treasurer. She graduated from Cornell University in Ithaca, NY.
Shu Shu is visiting PMFS on Thursday 9/20 and Friday 9/21. You are invited to meet her! Come to the Community meeting on Thursday, 6:30-8:00 pm, in the Meetinghouse or to the Community Coffee on Friday, 8:00-9:30 am, in the Corson Lobby. 
Have you met Shu Shu? Share your feedback with the Search Committee here; replies are requested by 9/22.
Who we're meeting next week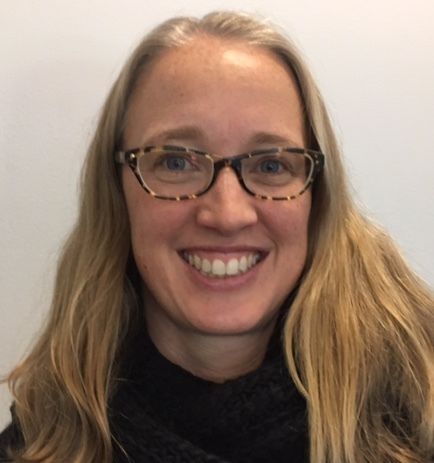 Kate O'Shea is director and founding administrator of the Lower School at Wissahickon Charter School, Awbury Campus.  Prior to establishing that campus in 2014, she was Director of WCS's Lower School at the Fernhill Campus for three years.  She has served as Dean of Faculty and Vice Principal of Kindergarten through 8th Grade at WCS, Director of Curriculum, and creator of the school's Gifted and Talented program.  Kate spent several years teaching language arts and math in the School District of Philadelphia and teaching 5th grade at WCS.  She is a member of Germantown Monthly Meeting and a serves on the School Committee of Germantown Friends School.  Kate holds a B.A. in Anthropology from Haverford College and an M.A. in Education and Elementary Education Certification from Arcadia University.
Kate will visit PMFS on Tuesday 9/25 and Wednesday 9/26. You are invited to meet her! Come to the Community meeting on Tuesday, 6:30-8:00 pm, in the Steinbright Building or to the Community Coffee on Wednesday,8:00-9:30 am, in the Annie H. Wilson Room.
---
First Grade Goes Hunting for Cicada Shells
While on the hunt for exoskeletons in Science, Amanda gamely climbed up a tree to pluck a choice specimen for her class. This year First Grade is seeing annual cicadas, as well as some poor, confused 17-year cicadas, which are supposed to emerge next year. You can bet next September's collection of shells will be enormous!
---
Beyond the Bell FAQ
Thank you for navigating the new Beyond the Bell Program with us! We appreciate your patience, excitement, and encouragement. As the September dust settles and routines become established, we wanted to share some answers to questions we've been hearing:
How do we contact BtB?
During BtB hours (3:00 – 6:00 pm): x241 through the main number 610.828.2288
During school hours: Contact the Office 610.828.2288 or office@pmfs1780.org
Anytime by email: btb@pmfs1780.org (goes to Nate and Gladys) 
When do we contact BtB, instead of the Office?
If you have questions about a BtB class
If something happened at BtB that you'd like to discuss; we want to hear from you about how it's going. If a lengthy conversation may be needed, call or email, and we'll set up a time to talk. 
(When in doubt, contact both the office and BtB).

How do we sign up again?
The Office (that's Kelly and Maeve) creates the daily lists for dismissal– BtB, buses, and pick-ups– and will communicate with BtB and your child's classroom teacher about any changes.
When is it free? And how do we pay?
BtB is free until 4:00 pm every day!  We need to know you're coming of course; see above for signing up.
From 4:01 – 6:00 pm our Kinderlime app generates hourly billing ($13/hr), which will be sent directly to parents.
How do we find information about BtB?
We're providing info in a variety of ways:
Our fabulous webpage
Occasional updates and reminders in the VRF
Occasional emails directly to parents, from BtB or through Kinderlime
Red Folders when registration opens for new BtB Classes (Dec & March)
---
What's New on Our Beautiful Campus
You may have noticed that there have been some changes over the Summer. A big thank-you to Craig Eberbach, the behind-the-scenes alumni arborist who has been donating and planting trees around campus. At last year's Strawberry Festival, one of Craig's trees was dedicated to Debbie Bakan near Main Office. You may also have spotted the flowering cherry in the circle on lower campus. And if not, just wait until Spring!
We've gotten rid of the prickly hedge next to the field and built a "bio-swale": an eco-friendly (and beautiful!) drainage system for rain runoff. It has also been a big draw at recess for budding geologists.
The Meeting's patio project is almost finished! It opened today for quiet play, and the orange fencing will come down this weekend. You really have to come and visit to see the lovely stone and landscaping in person.
---
Early Childhood Builds a Soil Table
Early Childhood classes are growing their green thumbs with their new soil table. Here students are loading in the soil, getting it ready for next week's guests… earthworms! You can bet EC classes will have fun digging up worms around campus and getting their hands nice and muddy. Later, the students will plant seeds in the table and learn about their own little ecosystem.
Upcoming @PMFS
Thursday, Sept 20
Deadline for Beyond the Bell Class signup
Community meeting with HoS candidate Shu Shu Costa, Meetinghouse, 6:30-8:30 pm
Friday, Sept 21
Community Coffee with HoS candidate Shu Shu Costa, Corson Lobby, 8:00-9:30 am
Saturday, September 22
HoS feedback survey deadline
Monday, Sept 24
6th Grade to Echo Hill Outdoor School
Deadline to sign up for 9/28 Vacation Care
Food Program begins
Tuesday, Sept 25
6th Grade returns from Echo Hill
Community meeting with HoS candidate Kate O'Shea, Steinbright, 6:30-8:30 pm
Wednesday, Sept 26
Community Coffee with HoS candidate Kate O'Shea, Annie H. Wilson Room, 8:00-9:30 am
Thursday, Sept 27
Back to School Night, 7:00 pm
Friday, Sept 28
In-Service Day: No school for students
Vacation Care available
---
Want more info on happenings at school? 
Go to pmfs1780.org/calendar, where you can subscribe to the PMFS Public Calendar.
---
Quick Links
Follow us on Instagram
Like us on Facebook
2018-19 At-a-Glance Calendar
Online PMFS Directory
Virtual Red Folders (all in one place)
Support PMFS
Help PMFS While You Shop