---
Virtual Red Folder
September 13, 2018
---
Quote of the week: "Every year I get to hear from third graders that this is 'my last first day with you as my science teacher'.  It is often followed with an 'I love you.'" –Amanda
---
Picture Day is Tuesday, September 18
Time to get your kids looking their best! Schoolhouse Pictures is coming on Tuesday morning to take portraits outdoors.
There's no sign-up, order form, or pre-payment. About three weeks after Picture Day, you'll get an email with a password. Then you can view your child's photos and order online.
For pricing, please visit: https://schoolhousepictures.com/pricing/
Makeups will be Friday, October 19.
---
This Week in Early Childhood
---
Head of School Candidates
Getting whiplash? You can keep up with all the Head of School Search news and updates here.
Who we're meeting next week
Shu Shu Costa was most recently Assistant Head of School, Director of Admissions, and Lower School Division Coordinator at Princeton Friends School from 2005 until June 2018.  She is currently Interim Director of Admissions and Financial Aid at Moorestown Friends School, in Moorestown, NJ.  At Princeton Friends, Shu Shu was responsible for administrative coordination of Pre-K through eighth grade, and served on the 2018 Strategic Planning Steering Committee and co-led the Enrollment and Marketing Task Force.   She has over a decade of experience teaching literature, social studies, and writing to lower and middle school students. She presently serves on the Board of Directors of the Friends Council on Education as Treasurer. She graduated from Cornell University in Ithaca, NY.
Shu Shu will visit PMFS on Thursday 9/20 and Friday 9/21. You are invited to meet her! Come to the Community meeting on Thursday from 6:30-8:00 pm in the Meetinghouse, or to the Community Coffee on Friday from 8:00-9:30 am in the Corson Lobby.
---
Something for You and Something for the School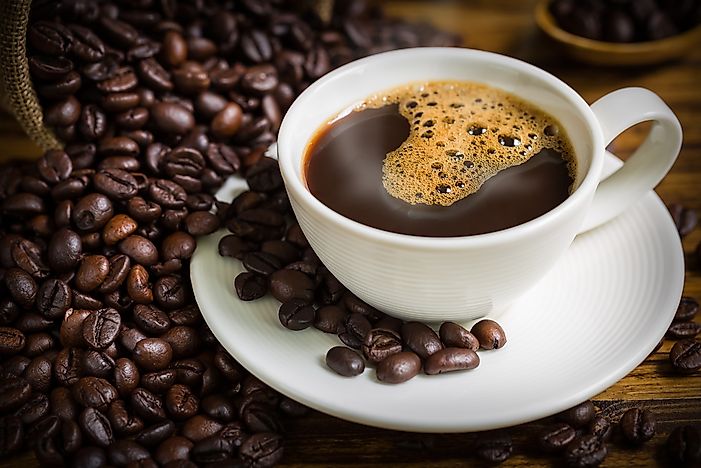 Parent Coffee
This Friday, 9/14, 8:00-9:15 am
Establishing Relationships and Routines for a Successful School Year
Join us in the Corson Lobby for coffee and crumpets (well, maybe bagels), followed by conversation with Head of School David Kern about how we can be sure you and the kids are set up for a great year of fun and learning.
---
How do we get the word out about Plymouth?
The answer is pretty simple: YOU
Admission season is upon us, and your willingness to plant that flag about PMFS makes all the difference. Please contact Director of Admission Joyce Colzani to get your very own yard sign to tell your neighbors about our October and November open houses. If you have a yard gnome to go with it, no one will complain.
Contact Joyce at at joycec@pmfs1780.org or 610.828.2288 x226
---
Spreading the PMFS Love: Parent Ambassadors
If you love Plymouth like we love Plymouth, we invite you to join us as a parent ambassador, folks who help our admission efforts in myriad ways, from hanging flyers in your neighborhood to helping at open houses (sure, we need tour guides, but we also need welcomers, setup/cleanup helpers, and bakers too) to hosting/contacting prospective parents to … well, you get the idea!
Have some time and talents to share? Quick, before life gets in the way of your intentions: Get in touch with Joyce at joycec@pmfs1780.org.
---
Christy Introduces Herself

My name is Christy Devlin and I'm working with Will and Genevieve as the Teaching Assistant for Grades 4/5. So far, so good! I am getting to know the 4/5 students more and more each day, and Will and Genevieve have already given me the opportunity to teach an art lesson, based on identity, in each grade. I am excited to learn more about the 5th grade trip to Mexico as well as help with the 4th grade circus performance! Everyone has been so warm and welcoming, and I love coming to school each day.
For the past 6 years, I have been at home with my two young children, Oliver, 6, and Harper, 4, but now that they are both in school full-time, I decided it was time to get back to the working world and have landed here at Plymouth Meeting Friends. Prior to staying home with my children, I worked as the K-8 Art Teacher at a charter school in Northeast Philadelphia as well as many other jobs in writing, editing and graphic design. In my spare time (Right. What spare time!?), I am also a comedic improvisor and writer, taking classes/performing in New York (Upright Citizens Brigade, Magnet Theater) and Philadelphia (PHIT Comedy) and every other Saturday night with my team We Should Be Happy, as part of the Improv Comedy Power Hour at SteelStacks in Bethlehem, PA. I also write/perform with my indie team, Staycation, at festivals, events as well as SteelStacks, and several other Lehigh Valley-based indie teams, whenever I can. I have a Masters of Teaching Visual Arts from the University of the Arts (Philadelphia, PA) and a Bachelor of Arts in English with a Minor in Dance/Philosophy.
I am thrilled to be a part of the 4/5 classrooms as well Plymouth Meeting Friends School and am looking forward to a fabulous year!
---
Friendly Reminder of Our Absence Policy
Excerpted from the Red Book
Absences
Regular attendance is necessary for academic success and required by the Pennsylvania Department of Education. Parents are expected to contact the school by 9:00 am on the date of an absence or late arrival. This is important for the safety of all PMFS students.  Homework requests should be made during the call reporting absence or lateness.
Absence from school will be excused for the following reasons:
Illness
Medical appointment
Religious holiday
Impassable roads
Other urgent reasons including court appearance or death in the family
Family educational trip (prior approval required by the Head of School; see below for more information)
Parents must make requests for an excused absence due to an educational trip in writing to the Head of School at least two weeks prior to the trip. The request must state the educational purpose the trip serves for the student. Parents are responsible for making sure a child completes schoolwork during his or her absence from school. If the request is not received and granted, any absence will be considered unexcused and noted on the student's record (Kindergarten through Sixth Grade).
For all other absences to be excused, parents must inform the school (teacher and Main Office) in writing or by email of the absence and the reason for the absence. This written document must be turned in to school by the date of the child's return to school in order for the absence to be marked as excused. After more than three (3) consecutive days of illness, a physician's statement will be necessary for the child to return to school.
The school has generous break schedules throughout the year and expects family vacations to be scheduled around these dates.
As per Pennsylvania state law, students in grades Kindergarten through Sixth Grade who are absent for more than three (3) consecutive school days without an excuse will be reported to the Colonial School District Superintendent. After ten (10) cumulative absences in a year, the school may require parents to provide a physician's statement for all subsequent absences in a school year.
PTO School Supplies Drive
Join Second Grade in Supporting the Narenj Tree Foundation 
Upcoming @PMFS
Thursday, Sept 13
Community Coffee with HoS candidate Margaret Haviland, Annie H., 8:00-8:30 am and 9:00-9:30 am
First PTO meeting — all are welcome! 3:00 pm
Friday, Sept 14
Parent Coffee: Relationships and Routines for a Successful School Year, Corson Lobby, 8:00-9:15 am
Fifth Grade trip to French Creek
Sunday, Sept 16
Mt. Airy Village Fair, 11:00-4:00
Monday, Sept 17
Community meeting with HoS candidate Brenda Crawley, Meetinghouse, 6:30-8:00 pm
Tuesday, Sept 18
Community Coffee with HoS candidate Brenda Crawley, Annie H., 8:00-9:30
Picture Day
PTO Food Program forms and payment due
Yom Kippur begins at sunset
Wednesday, Sept 19
Yom Kippur ends at sunset
Thursday, Sept 20
Community meeting with HoS candidate Shu Shu Costa, Meetinghouse, 6:30-8:30 pm
Friday, Sept 20
Community Coffee with HoS candidate Shu Shu Costa, Corson, 8:00-9:30 am
---
Want more info on happenings at school? 
Go to pmfs1780.org/calendar, where you can subscribe to the PMFS Public Calendar.
---
Quick Links
Follow us on Instagram
Like us on Facebook
2018-19 At-a-Glance Calendar
Online PMFS Directory
Virtual Red Folders (all in one place)
Support PMFS
Help PMFS While You Shop