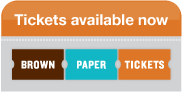 Fourth Grade Circus 2019
"Stepping Out"
Friday, March 15, 7:00 pm
Saturday, March 16, 7:00 pm

This Year's Circus
This year's Circus, titled "Stepping Out," set in 1940's Hollywood at MGM studios. At the studio, a group of actors is rehearsing for their upcoming show. Fourth Graders will juggle, dance, diablo, unicycle, perform on aerial silks, and show off other assorted skills. Expect a grand finale of epic proportions!

Tickets: $7.00
Use the link at left to purchase tickets by credit card. To pay with cash or check, see Kelly & Maeve in the Main Office (office@pmfs1780.org or 610.828.2288)



Background
Every year since 2003, PMFS's Fourth Grade class, under the direction of Fourth Grade Teacher Will Starr, has performed in a circus. From unicycles and silks to tight-rope walking and juggling, the performance is filled with all sorts of traditional circus acts, but the acts go far beyond basics.
It all started in 1997 when Will felt that currently available math books left holes in Fourth Graders' mathematical experience, so he wrote his own math curriculum staged within the context of a circus. Circus Math is used today alongside our school-wide math curriculum, Math in Focus. Times-tables are linked to the needs of acrobats and animals. Athletic skills are linked with mathematical insight when Will has kids calculate their running speed when jumping from one globe to another, or count the paces required to walk across a wire. Even physics concepts are explored with props like the diablo.
Furthermore, the Circus enhances the social-emotional component of the PMFS program. Fourth Graders are required to tend with great detail to both circus acts and the transitions between them as well as care for each other in visible ways. It is a delight to witness their friendships and an incredible ability to collaborate. These skills will benefit them in their remaining years at PMFS and as members of their future communities.